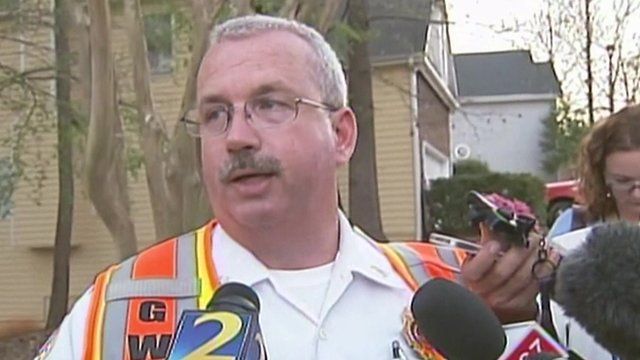 Video
US firefighter hostages' 'emotional' ordeal in Atlanta
Police have shot dead a gunman holding four firefighters hostage in a house outside the US city of Atlanta.
The firefighters suffered minor injuries from stun grenades armed police threw in the rescue raid.
One officer was shot in the hand or arm in the gunfight with the captor, who had demanded his electricity and telephone service be restored.
Fire Captain Tommy Rutledge said it had been emotional for the people involved.