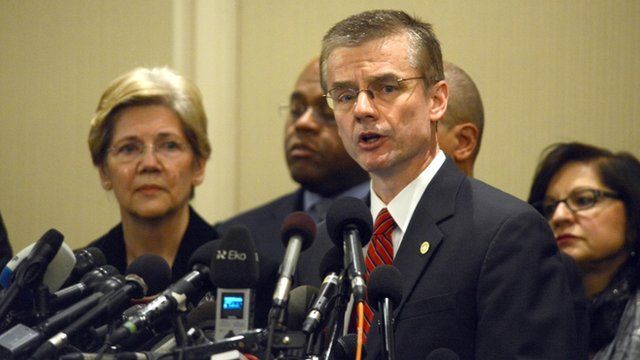 Video
Boston bombing: FBI will do 'everything possible'
The FBI has said there are "no known additional threats" in Boston following the bombing of the marathon.
Three people were killed, including an eight-year-old boy, and more than 150 injured by bombs which exploded at the finish line on Monday.
Richard DesLauriers, the FBI agent in charge of the investigation, said: "Our mission is clear: to bring to justice those responsible for the marathon bombing".
Go to next video: Reporter films Boston explosions