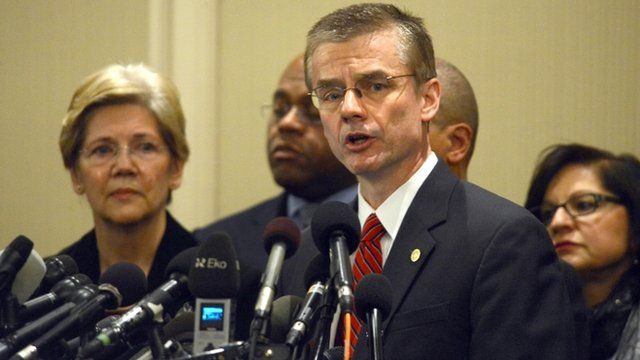 Video
Boston Marathon bombing: FBI reveals pressure cooker clues
Bombs that targeted the Boston Marathon on Monday may have been packed in pressure cookers, investigators have said.
FBI Special Agent Richard DesLauriers told a news conference that pieces of nylon had been recovered from the scene, along with fragments of ball bearings and nails that were "possibly contained in a pressure-cooker device.''
He said they were being sent to the agency's laboratory in Quantico, Virginia, where experts would reconstruct the devices to determine their make-up and components.
Three people were killed and more than 170 injured when two bombs exploded near the finish line of Monday's race.
Go to next video: Boston victim had 'a heart of gold'