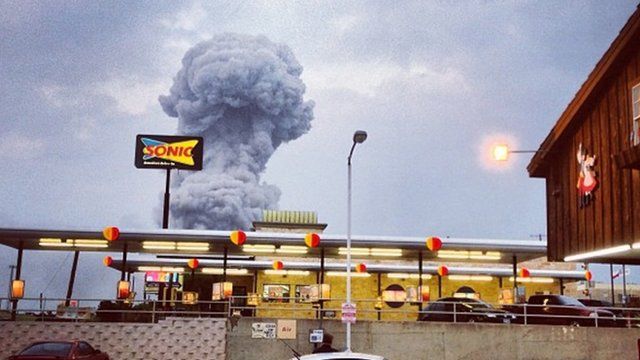 Video
Texas explosion: Residents tell of fight to rescue victims of blast
Residents have been describing their desperate fight to rescue victims of an explosion at a fertiliser plant in the town of West.
Members of the public joined forces with emergency services to help pull people from buildings, toppled by the blast.
The plant is right on the edge of town, only a few hundred metres from houses, a school and nursing home.
Go to next video: The moment of Texas explosion