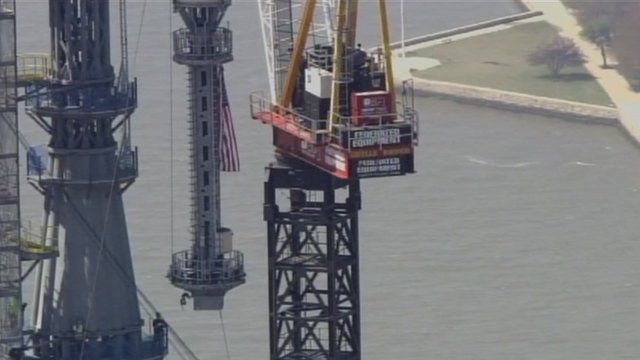 Video
Spire hoisted at One World Trade Center
The spire for One World Trade Center has been hoisted to the top of the New York City skyscraper, ready for installation.
The finished building will stand at 1,776ft (541m) in a patriotic reference to the year of American independence.
Already the tallest building in New York, the addition of the 125m-long spire will make the building the tallest in the Western Hemisphere.
Under construction since 2004, the tower is expected to open for business next year.
Go to next video: '9/11 jet debris' found in New York