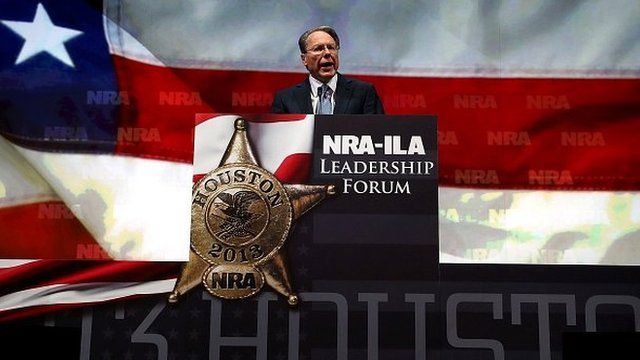 Video
US gun owners are 'law abiding' says NRA chief at Texas convention
The gun rights lobby in the US, the National Rifle Association, is holding its first convention in Texas since a shooting in December at a school in Newtown, Connecticut, revived the debate on firearms.
The NRA helped defeat a proposal to tighten gun controls in Congress last month.
On the stage at the George Brown Convention Center in Houston, the NRA's chief executive, Wayne LaPierre, told the crowd that politicians and the media had repeatedly lied about the organisation.
"We are the law abiding Americans who believe liberty is a blessing," he said.
Go to next video: How a US liberal learned to love guns