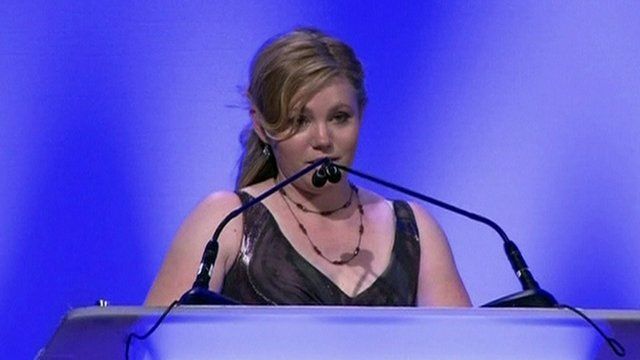 Video
Victims of other kidnappings speak about Cleveland case
As Amanda Berry, Gina De Jesus and Michelle Knight are reunited with their families after being abducted and held captive in Cleveland, Ohio, two other American kidnapping victims have commented on the case.
Jaycee Lee Dugard was kidnapped at the age of 11 and held for 18 years by Nancy and Phillip Garrido. She gave birth to two daughters while in captivity.
Speaking at the National Center for Missing and Exploited Children's Hope Awards in Washington DC, Ms Dugard said it was "an amazing time to be talking about hope with everything that is happening".
Elizabeth Smart was kidnapped in 2002 at the age of 14 in Utah and held captive for nine months.
Ms Smart said she was "incredibly awestruck at the strength and courage" that the three women had displayed.
Go to next video: Ohio victims back with families