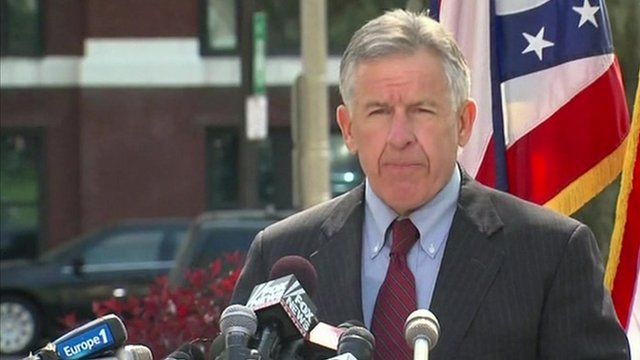 Video
Cleveland kidnap: Women need 'space and time to heal'
The prosecutor in the Cleveland kidnapping case has said he will seek charges for "each and every act of sexual violence" allegedly committed by Ariel Castro.
Tim McGinty told reporters the victims had been through a "decade-long ordeal" and he was seeking advice on whether to seek charges punishable by the death penalty.
He said the three women "desperately need space and time... a chance to heal" before investigators seek further evidence.
Go to next video: Cleveland kidnap accused before court