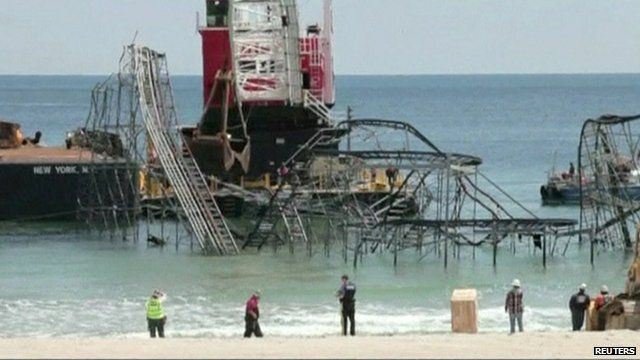 Video
Rollercoaster destroyed in 'super storm' Sandy removed
A rollercoaster which was destroyed by fierce 'super storm' Sandy, has now been removed from the New Jersey coast.
Seaside Heights residents said it was emotional seeing the Jet Star ride lifted from the water.
"If you're from here, it hits your heart, " said one woman. "I broke down because all of a sudden it just hits you."
Go to next video: Prince Harry has fun at the fair