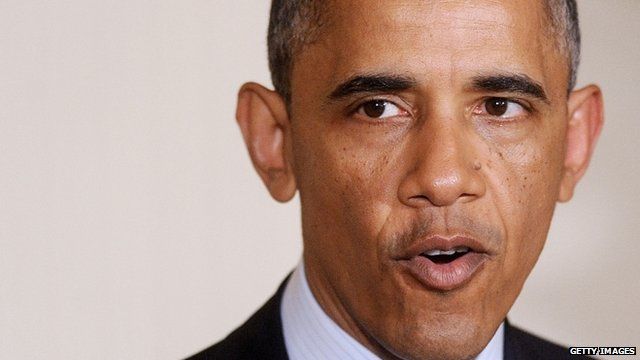 Video
President Obama promises tough response to IRS scandal
The White House has promised new safeguards after it emerged that Internal Revenue Service (IRS) staff singled out conservative groups for extra scrutiny.
President Obama has confirmed that the resignation of IRS Acting Commissioner Steve Miller had been asked for and accepted.
The IRS case is one of a number of scandals to hit the White House in recent days, with the subpoenaing of phone records by journalists from the Associated Press news agency and the ongoing row over the attack on the US embassy in Benghazi.
David Willis reports from Washington.
Go to next video: US Benghazi talking points 'edited'