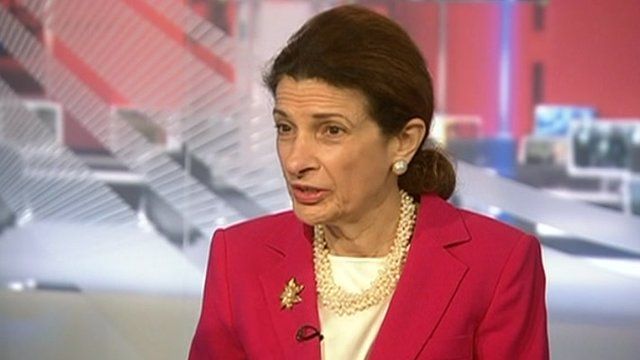 Video
Ex-Senator Olympia Snowe on how to change Congress
The approval ratings of US Congress are still very low - 15% - after years of partisan gridlock and repeated budget battles, with some lawmakers themselves losing hope in the institution.
Former Republican Senator Olympia Snowe, a moderate from Maine, retired in 2012 after 33 years in Congress, both as a representative and a senator. Ms Snowe said she would not run for re-election as she could no longer get anything done in the Senate.
But she tells the BBC's Katty Kay that she has a pathway for leading the legislature out of its cycle of deadlock.
"There is a way to reverse the trend," she says. "That is to be engaged and to communicate with your lawmakers... reward bipartisanship, compromise and consensus building."