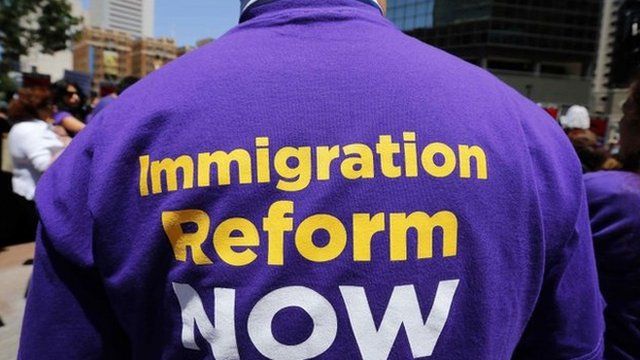 Video
US immigration bill passes Senate panel
A sweeping immigration bill that would offer a chance of citizenship to millions living in the US illegally has taken a stride forward in Congress.
A Senate panel voted 13-5 to back the measure, after a plan to allow people to sponsor same-sex partners for permanent legal status was withdrawn.
David Willis reports.