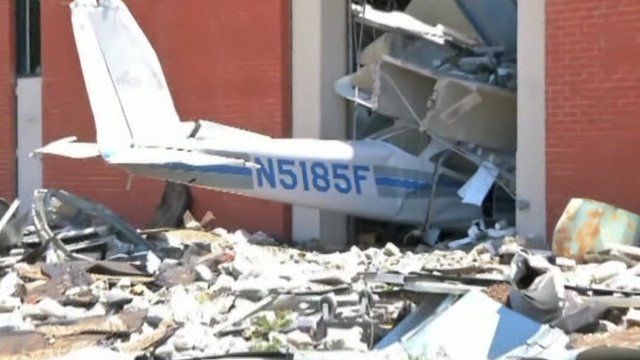 Video
Oklahoma tornado: Victims 'lucky to be alive'
Thousands of homes remain without power in the US Midwest after a huge storm system swept through, killing at least 12 people.
Nine people died in Oklahoma City and its suburbs and three more in Missouri.
Alan Joy was attending a class at the Canadian Valley Technology Center when the storm struck, and later found his car upside down.
Greg Winters, superintendent at the centre, said the storm had caused millions of dollars in damage.
Go to next video: New tornadoes hit Oklahoma