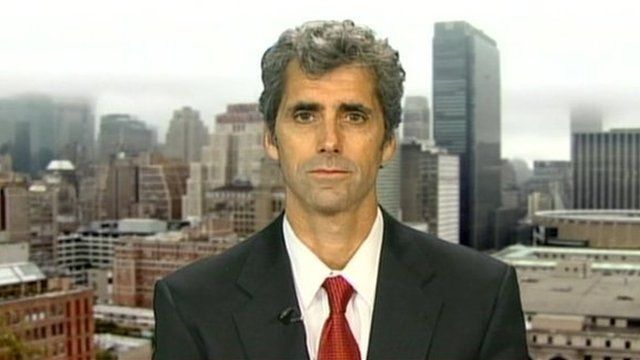 Video
Ex-US security official: Prism 'fully authorised by US law'
Former CIA technical worker Edward Snowden has been identified by the Guardian newspaper as the person who leaked information about US surveillance programmes.
In an interview with the BBC's Katty Kay, Michael Vatis, the founding director of the FBI's cybercrime programme, said it is a mistake to call Edward Snowden a whistleblower.
The actions revealed in the leaked documents are "fully authorised by US law", Mr Vatis said, adding "most governments engage in very similar conduct", including monitoring electronic communications.
"The only thing that's probably different here is the scale at which the US engages in intelligence activities of this sort," he said.
Go to next video: Whistleblower: US a 'Leviathan'