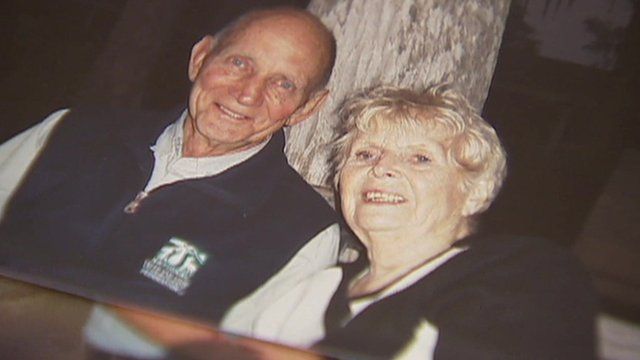 Video
Cross-pond pen-pals have been in touch for seven decades
Before the advent of online social networks, people struck up unlikely friendships through pen-pal letters. Historians say between the 1920s and 1940s, it was common to have a pen-pal, even from another country.
The BBC's Simon Clemison has spoken to two pen-pal correspondents who say they have been in touch for more than 70 years.
Edna Holmes, 81, originally from London, and Clyde Stephens, from Florida, trace their pen-pal relationship back to the early 1940s.
The two have met and now continue the conversation through email, but Ms Holmes says it's still a joy to receive a letter.