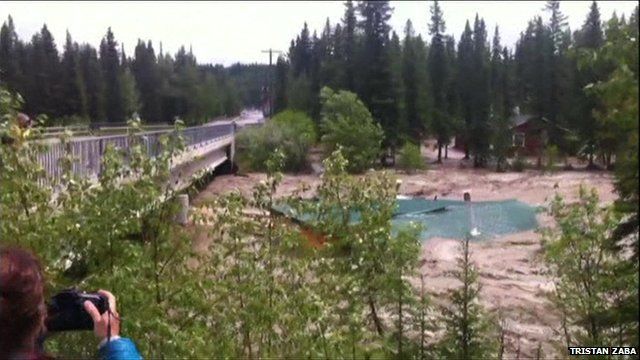 Video
Canada floods: Roof collides with bridge
Amateur footage has captured the moment a roof collided with a bridge as it was washed down stream in Bragg Creek, Alberta.
It came as authorities ordered the evacuation of downtown Calgary, Alberta's largest city, where flooding has left swathes of the city underwater.
Torrential rain and floodwaters have washed away roads and bridges and caused landslides elsewhere in the province.
Footage courtesy Tristan Zaba
Go to next video: Alberta floods displace thousands