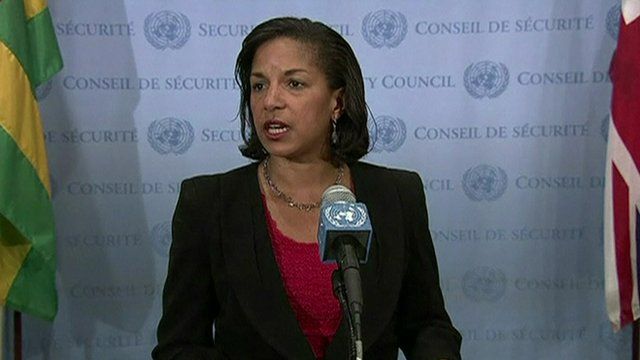 Video
Susan Rice: 'Regret' over UN's inaction on Syria
The departing US ambassador Susan Rice described her time at the UN as "a remarkable period", but said she regretted more was not done to stem the bloodshed in Syria.
"I particularly regret that the Security Council has failed to act decisively as more than 90,000 Syrians have been killed and millions more displaced," she said.
"The council's inaction on Syria is a moral and strategic disgrace that history will judge harshly."
Ms Rice is leaving the ambassadorship to become President Barack Obama's national security adviser.
Go to next video: On ground for US-Jordan war games