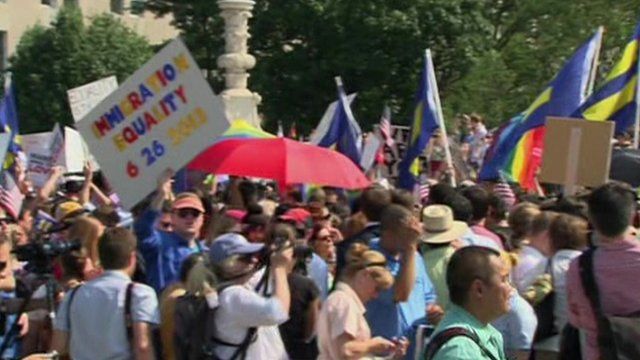 Video
Cheers as US gay marriage ban overturned
The US Supreme Court has struck down a law that defines marriage as between a man and a woman only, in a landmark ruling.
The court's 5-4 vote said the Defense of Marriage Act, known as Doma, denied equal protection to same-sex couples.
The court also declined to rule on a California ban on same-sex marriage known as Proposition 8. The decision paves the way for gay unions there.
The BBC's Rajini Vaidyanathan said cheers could be heard outside the Supreme Court, following the decision.
Go to next video: 'I'm not recognised as an army wife'