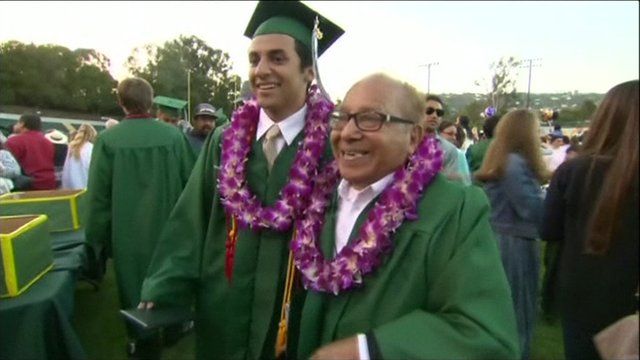 Video
US grandfather graduates on same day as grandson
A US grandfather and grandson have graduated from high school on the same day.
Diego Lopez, aged 17, collected his diploma on the same day as 88-year-old Paul Lopez in California.
In 1943, Mr Lopez left school a year early when he joined the US Navy and went on to man an anti-aircraft gun on the US Maryland, which was later hit by a Japanese suicide pilot.