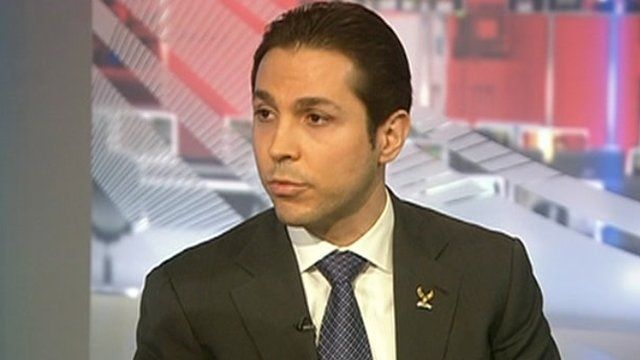 Video
Ribal al-Assad: Syrian president has 'gone too far'
More than 100,000 people have died and millions have been displaced in Syria's two-year long conflict, and Syrian President Bashar al-Assad shows no inclination to step down.
Ribal al-Assad, Mr Assad's first cousin, says he does not expect the Syrian leader to leave the country of his own accord.
"He's gone too far," Ribal al-Assad, founder of the Organisation for Democracy and Freedom in Syria, told the BBC's Katty Kay.
But he warns the US and other Western countries should reconsider supporting the rebels in order to avoid facilitating a fundamentalist take-over in the country.
"We don't want Syria becoming another Iran, where we replaced a dictatorship with a theocracy."