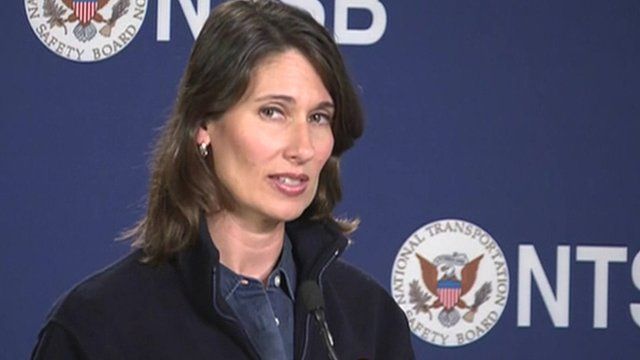 Video
'Unusual not to announce an order to evacuate'
The pilots of a plane that crashed at the San Francisco airport on Saturday at first told flight attendants not to evacuate, an official has said.
National Transportation Safety Board (NTSB) chair Deborah Hersman said that changed when a flight attendant saw a fire outside the wrecked aircraft.
The evacuation began 90 seconds after the destroyed plane skidded to a stop beside the runway.
The crash on Saturday killed two people and injured about 180 people.
Go to next video: Attendants 'ejected' in San Francisco crash