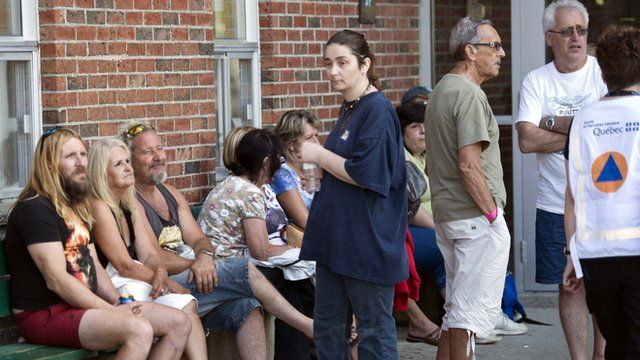 Video
How Lac-Megantic is coping with train explosion disaster
Hundreds of people are still displaced from their homes in Lac-Megantic after the runaway train explosion.
At least 30 buildings were destroyed by the fireball from the explosion, and many have no homes to return to.
The BBC's David Willis reports that flags across Quebec will be flown at half-mast to mark the disaster.
Go to next video: 'Brakes were not properly applied'