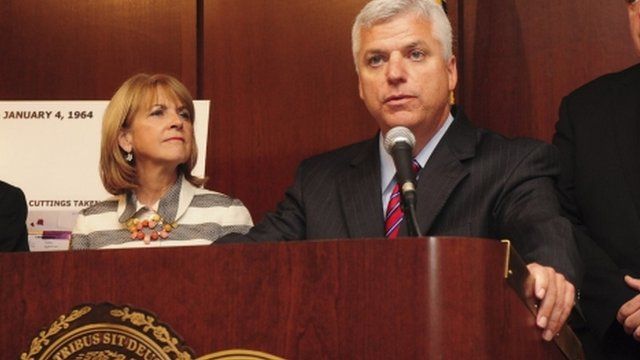 Video
'Boston Strangler' Albert DeSalvo linked by DNA to victim
US authorities say DNA evidence links a dead convict long suspected to have been a notorious serial killer to a woman murdered nearly 50 years ago.
The remains of Albert DeSalvo, who confessed to the Boston Strangler murders, will be exhumed to compare to DNA from the body of Mary Sullivan, 19.
DNA from DeSalvo's nephew matches a sample found on her body, police say.
Suffolk County District Attorney Daniel Conley said he expected tests on DeSalvo's remains to show an exact match.