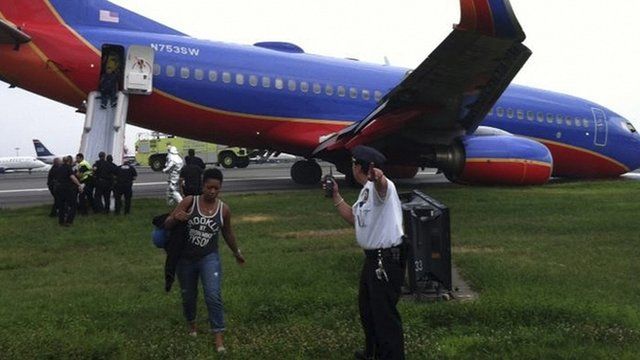 Video
Flight's nose gear collapses as it lands at New York's LaGuardia
There was no indication that there was a problem with the landing gear of a plane that collapsed on landing at New York's LaGuardia Airport, authorities say.
General Manager Thomas Bosco told a news conference that the pilot had not called the airport before landing to say there was a problem.
Ten people were left with minor injuries in the incident.
Go to next video: Crash plane evacuation 'delayed'