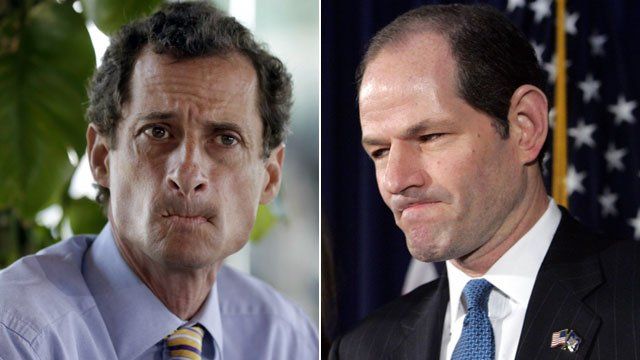 Video
Weiner v Spitzer: A New York tale of two comebacks
Two disgraced Democrat New York politicians are having very different experiences on the comeback trail.
Anthony Weiner, who resigned from Congress in 2011 over a sexting scandal, is facing a tough time from voters in his bid to become Mayor of New York - not helped by further revelations of his indiscretions.
Elliot Spitzer resigned as Governor of the city in 2008, after a newspaper revealed he had used prostitutes. He leads the race for New York City Comptroller.
Nick Bryant reports from New York.
Go to next video: Weiner: New York is a 'tough' city