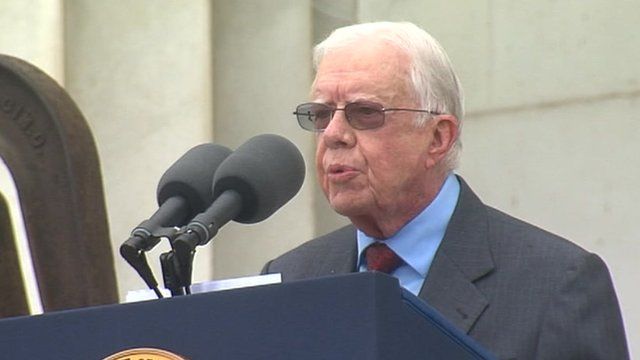 Video
Jimmy Carter: 'A tremendous agenda ahead of us'
The US is commemorating the 50th anniversary of the March for Jobs and Freedom, the civil rights rally at which Martin Luther King Jr made his I Have a Dream speech.
Former President Jimmy Carter, who was in the White House from 1977 to 1981, told the crowd he considered Martin Luther King Jr the greatest leader his home state of Georgia had produced and among the greatest in US history.
"I think we all know how Dr King would have reacted to the new ID requirements to exclude certain voters, especially African Americans," Mr Carter said.
He described "a tremendous agenda ahead of us".
Go to next video: Obama: 'King liberated us all'