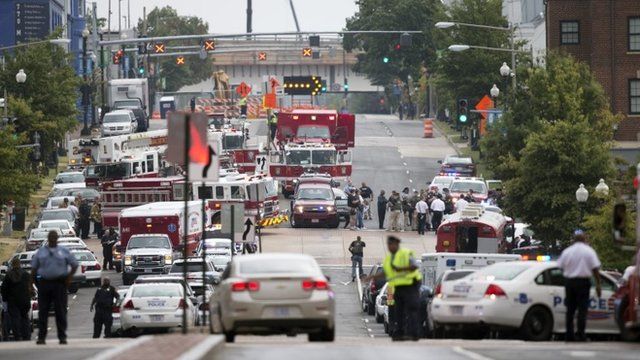 Video
Footage from Navy Yard shooting scene
There are reports of a shots fired inside a military Naval building in Washington DC, police and the FBI have said.
A gunman has killed four people at the Washington Navy Yard, a naval installation in the US capital, say officials.
Footage from near the scene shows large numbers of emergency vehicles arriving at the scene.