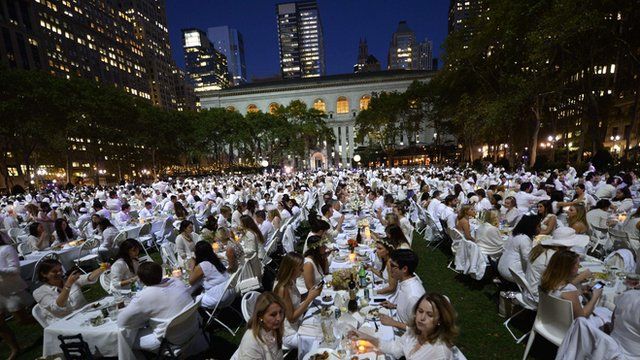 Video
New Yorkers enjoy mass picnic
Almost 4000 diners dressed in white descended on Manhattan's Bryant Park for a glamorous picnic.
A glamorous picnic in New York's Bryant Park saw almost 4000 people enjoy an evening of al fresco dining in the heart of the city.
The event, part of the 'Diner En Blanc' concept, saw diners dressed entirely in white descend on the park to share picnics they had created with friends and strangers.
Tom Bayly reports