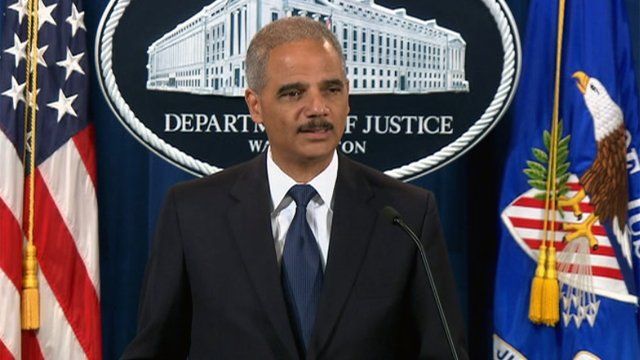 Video
Holder: North Carolina voting law 'excludes minorities'
The US justice department has said it will sue the state of North Carolina in an attempt to block a series of new restrictions on voting.
Civil rights groups say the law requiring photo ID to cast a ballot discriminates against minorities and poor people, who tend to vote Democrat.
North Carolina's Republican governor says it protects against voter fraud.
On Monday, US Attorney General Eric Holder said the state's law "would shrink, rather than expand, access" to voting.
"Allowing limits on voting rights that disproportionately exclude minority voters would be inconsistent with our ideals as a nation," he said.