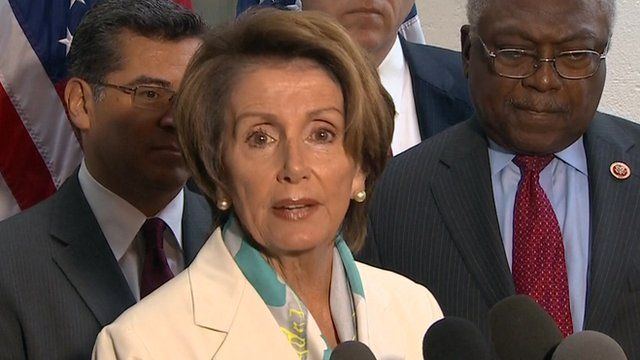 Video
US Democrats slam House Republicans
House minority leader Nancy Pelosi says Republican Representatives are attempting to sabotage bipartisan efforts in the US Senate to resolve the debt crisis.
Her words came after the White House dismissed a Republican deal demanding changes to health care laws a "ransom demand".
She said the actions of the House Republicans "will hit our economy hard... And why?"
Go to next video: What if there's no debt ceiling deal?