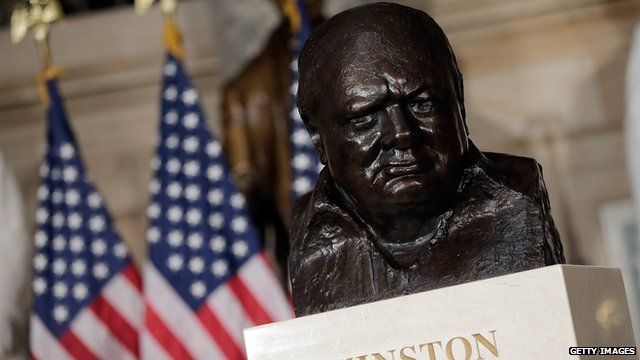 Video
Winston Churchill bust unveiled at the US Capitol
A bust of Winston Churchill has been unveiled at the US Capitol in Washington before a crowd that included US Secretary of State John Kerry and the former UK prime minister's grandson.
"This is one of history's true love stories," said Speaker of the House John Boehner in his opening remarks, "between a great statesman and a nation he called the great republic. And we're here to bring it full circle."
The unveiling comes 50 years after Churchill was granted honorary US citizenship.
Suzanne Kianpour reports
Go to next video: Churchill bust installed at US Capitol