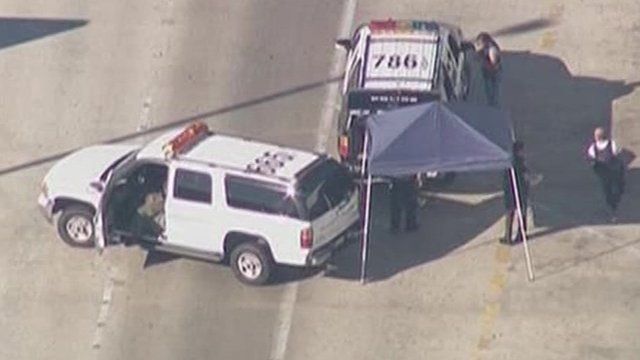 Video
Los Angeles airport: Aerials of scene
Los Angeles international airport is locked down amid report of gunshots -and television footage shows wounded wearing what appear to be transport security uniforms.
Los Angeles International Airport has been locked down amid reports of gunshots.
Aerial television footage showed people in what appeared to be transport security uniforms being treated for injuries.
Emergency vehicles and heavily armed police are on the scene. Officers were reported to be searching and clearing the terminal.