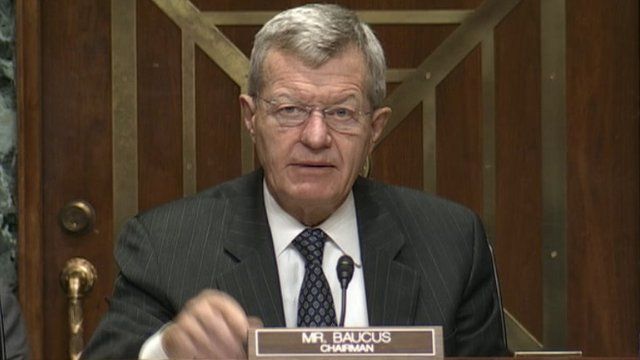 Video
Baucus: Why not take glitch-plagued Obamacare site down?
Senate finance committee chairman Max Baucus questioned embattled Health Secretary Kathleen Sebelius during her appearance before the panel on Wednesday.
The Senate Democrat asked Ms Sebelius if it would be more effective to take the flawed healthcare.gov website down amid ongoing attempts to repair hundreds of technical issues.
"Why not shut down and do it right?" Mr Baucus asked.
The healthcare site - akin to a shopping website for health insurance plans - has been plagued by glitches, especially long wait times to sign up and serious flaws on the back end where customers' data are processed and sent to insurance companies.