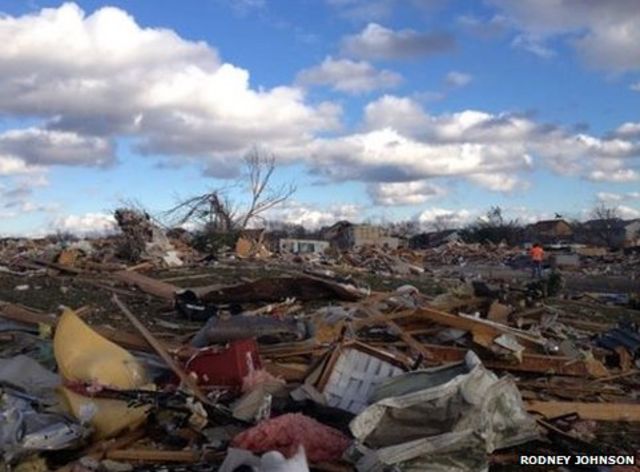 Video
Illinois tornado 'unbelievable', says US pastor
Powerful tornadoes have swept through the US Midwest, destroying buildings and overturning vehicles in the states of Illinois, Indiana and Kentucky.
Pastor Dave Jane from Washington, Illinois was leading a church service when a tornado struck the school building he was in.
He told BBC Breakfast there were people standing in piles of rubble where minutes before their homes had stood.
Go to next video: Tornado causes devastation in Illinois