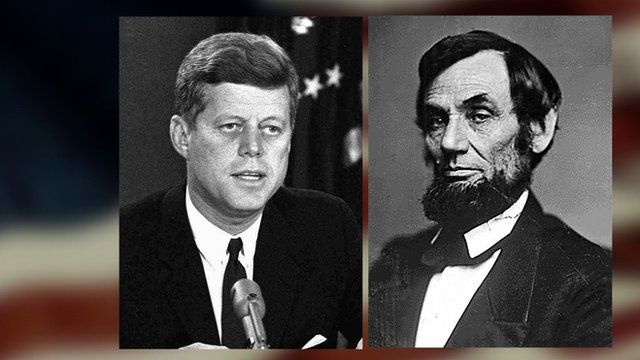 Video
Lincoln, JFK and Obama: What links the US presidents?
They are two of the most important dates in American history - and they are just days apart.
Tuesday 19 November marks the 150th anniversary of the Gettysburg Address, delivered by President Abraham Lincoln as he tried to bring together a divided nation during the US civil war.
On Friday, 22 November it will be 50 years since President John F Kennedy was shot dead in Dallas, Texas.
Although they occupied the White House a century apart, the two men both sought to use the power of federal government to impose change on conservative states - and made fierce enemies as a result.
BBC Newsnight's Allan Little looks back at two defining moments for the US and asks what history can tell us about the divided country President Obama presides over today.