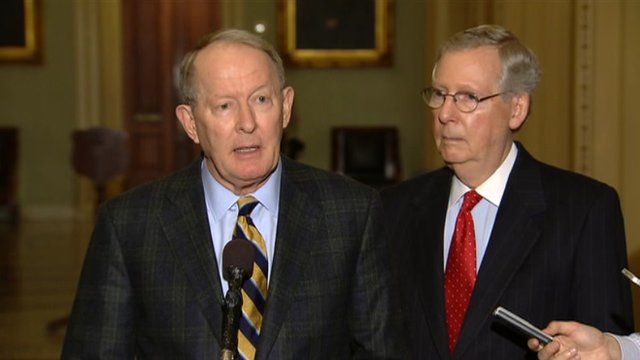 Video
Senator Lamar Alexander: Rule rewriting a 'power grab'
US Senator Lamar Alexander has called a Democratic-led change to Senate rules a "dangerous restructuring".
In a 52-48 vote, the Senate made it harder for Republicans to block Democratic President Barack Obama's judicial appointments.
Known as the "nuclear option", the rule change curbs the power of the upper chamber's minority party to use a blocking tactic known as a filibuster.
"It's another raw exercise of political power to permit the majority to do anything it wants whenever it wants to do it," Mr Alexander said.