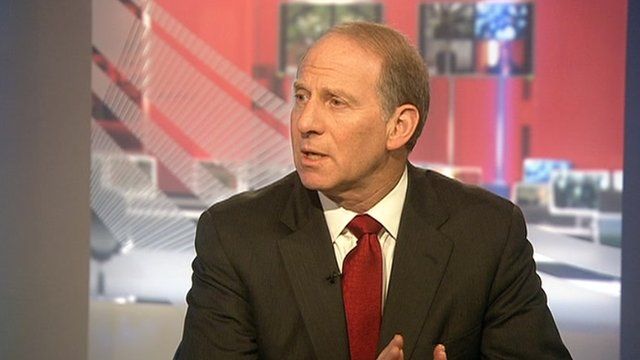 Video
Richard Haass: Americans have not given up on world economy
A new survey of Americans has found that for the first time in 40 years, most Americans say the US plays a less important and powerful role in the world than it did a decade ago.
Richard Haass, president of the Council on Foreign Relations, told the BBC's Katty Kay it was not unexpected given a continuing slow economy and fatigue from multiple wars.
"Americans are much more preoccupied about what's going on at home," Mr Haass said, adding it was heartening that the survey appeared to show Americans "have not given up on the world economy".
Go to next video: What do Americans think of their role in the world?