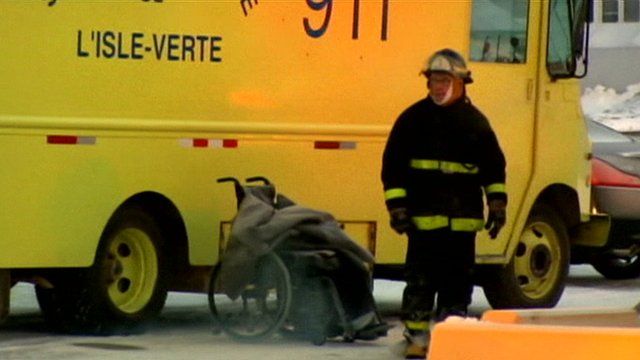 Video
Deadly fire at Quebec home for the elderly
Emergency workers at the scene of a deadly fire in an old people's home in L'Isle-Verte, Quebec. At least three people are dead and 30 missing.
At least three people have died and 30 more are reported missing after a fire tore through a home for the elderly in Quebec, according to media reports.
Residence du Havre, home to about 50-60 elderly people, was completely destroyed. Several people were injured.
A local police official said rescuers still hoped to find missing residents.