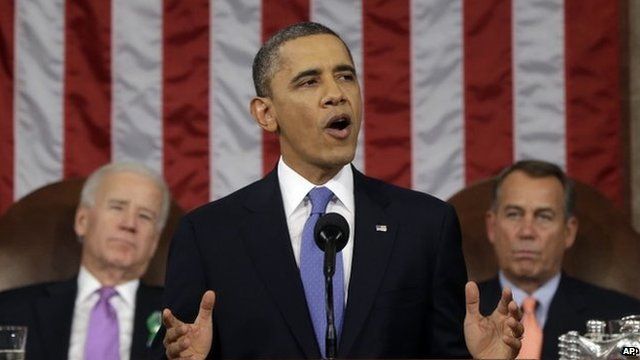 Video
State of the Union: Latest reports and reaction
BBC News reports and reaction on President Obama's State of the Union address.
The Democratic president, who is facing some of the lowest approval ratings of his presidency, is expected to unveil plans to bypass Congress to act on income inequality.
After Mr Obama's speech, several Republicans are expected to offer rebuttals, a departure from the tradition of the opposition choosing a single voice to follow the president.
Go to next video: Unemployed are not lazy, says Obama