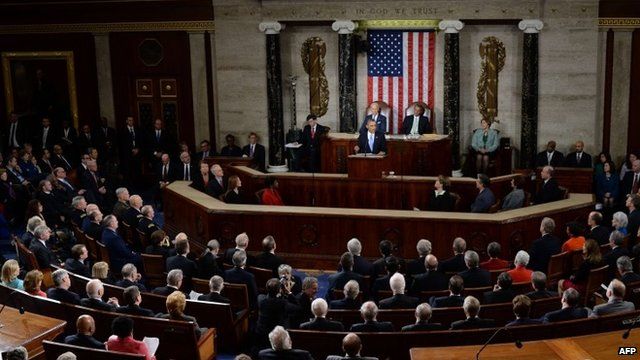 Video
State of the Union: President Obama vows to tackle inequality
US President Barack Obama has promised to bypass a fractured Congress to tackle economic inequality in his annual State of the Union address.
He pledged to "take steps without legislation" wherever possible, announcing a rise in the minimum wage for new federal contract staff.
Mr Obama also called on Congress to help close Guantanamo Bay in 2014 and threatened to veto any sanctions bill which threatened to derail talks with Iran.
Rajini Vaidyanathan reports from Washington.
Go to next video: State of the Union: Full speech