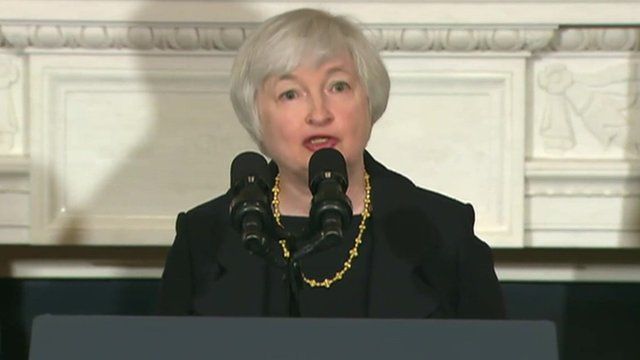 Video
Janet Yellen prepares to step into Bernanke's shoes
As Ben Bernanke spends his last day as chairman of America's Central Bank, his successor Janet Yellen is preparing to take over.
She arrives in the job at a time of concern about the global consequences of the Fed's changing policies.
She is the first woman to head the institution and as Linda Yueh explains, she will face a delicate balancing act.