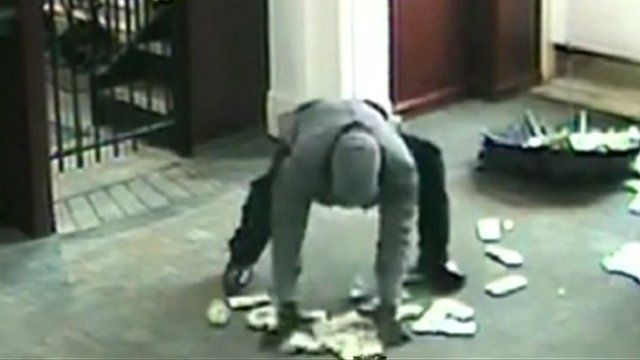 Video
Clumsy bank thief's bad day gets worse
A thief in the US dropped his stolen cash on the floor, then fell over while being chased on foot by police because his getaway car had flat tyres.
A thief in the United States has been caught by police after dropping his stolen cash on the floors of the bank in Maryland.
Once the man had scrambled to pick up the bank notes, he escaped the bank but fell over and hit his head after being chased by police on foot because the tyres of his getaway car were flat.
He was charged with stealing $20,000 (£12,000).