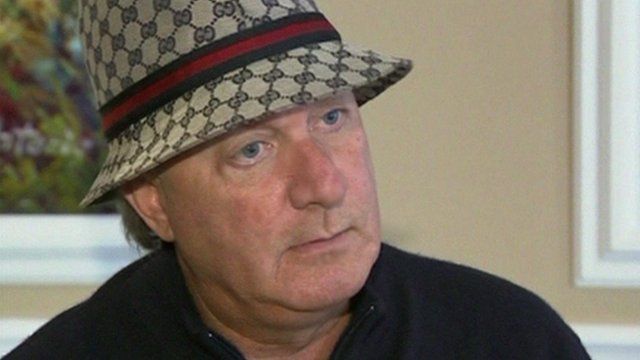 Video
Drunk gambler defends attempt to sue Vegas casino
A Californian gambler who lost lost $500,000 (£298,000) in a Las Vegas betting session is suing the casino where he lost his money claiming the staff made him so drunk he could not remember the episode.
Mark Johnston arrived at the Downtown Grand Casino on the evening of 30 January and played at the tables for 17 hours.
He was served lots of free drinks and loaned hundreds of thousands of dollars by the casino which he promptly lost.
He woke up in his hotel room with no recollection of events and half a million dollars in debt.
The casino has not commented.
Video courtesy ABC
Gaming regulations in Nevada prohibit casinos from allowing visibly drunk guests from continuing to gamble.
Go to next video: Taxi driver finds $300,000 on back seat