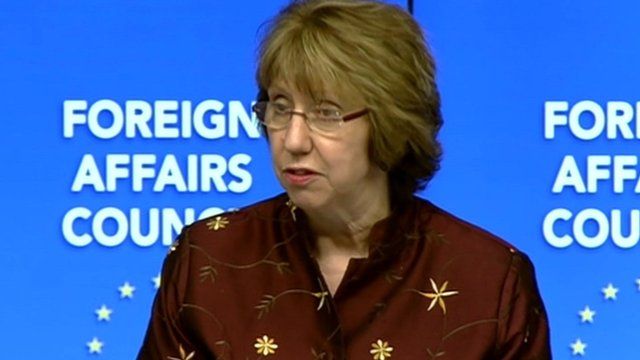 Video
'The EU does not recognise outcome of Crimea referendum'
The European Union's foreign policy chief Catherine Ashton has said Russia can still "reverse current developments".
The EU and US have announced travel bans and asset freezes against a number of officials from Russia and Ukraine.
The moves follow Sunday's referendum in Crimea, in which officials say 97% of voters backed breaking away from Ukraine and joining Russia.
The individuals targeted by the sanctions are seen as having played a key role in the referendum, which Kiev, the US and EU deem illegal.
Go to next video: Do Crimea referendum figures add up?