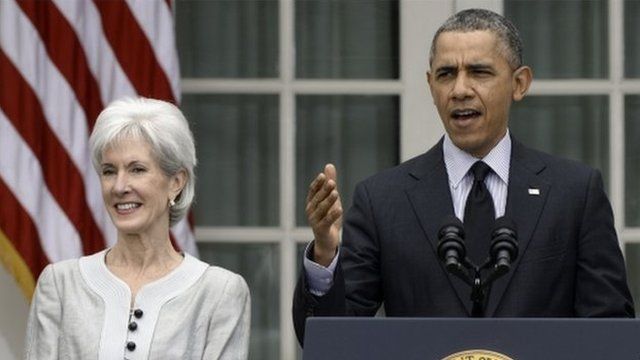 Video
Obama: Health chief Kathleen Sebelius 'got job done'
US President Barack Obama has nominated budget director Sylvia Mathews Burwell to succeed outgoing Health and Human Services Secretary Kathleen Sebelius.
Ms Sebelius resigned on Thursday, following the problematic launch of Mr Obama's landmark healthcare overhaul law, which she oversaw.
"There were problems, but under Kathleen's leadership, her team at [Health and Human Services] turned the corner, got it fixed and got the job done," he said of technical glitches that initially plagued the healthcare websites.
"We were committed to get this done, and that's what we've done."