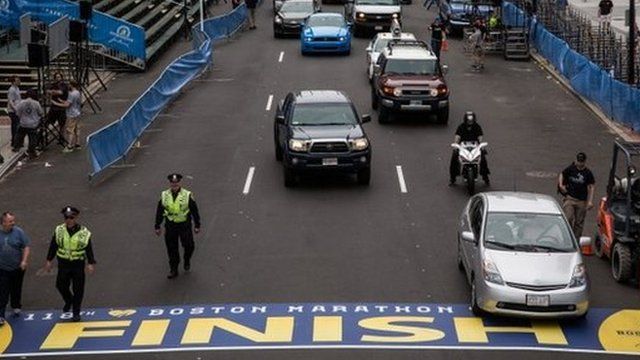 Video
Boston bombings: Finish line painted for first anniversary
The finish line for the Boston Marathon has been re-installed, as part of a tribute to the people who were killed and injured in a bomb attack at last year's event.
A flag raising ceremony and a moment's silence will be held at the end of the route on Tuesday, to mark the first anniversary of the atrocity.
One of the crew involved in the installation said: "We are just proud to be here."
This year's marathon takes place on 21 April.
Go to next video: Boston Marathon survivor, a year on