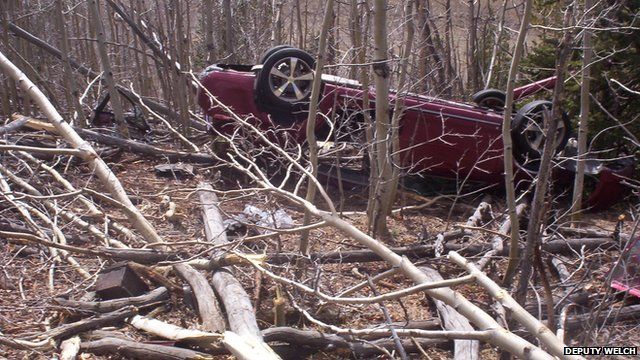 Video
Woman survives five day car ordeal in Park County, Colorado
A woman has survived at least five days trapped in her wrecked car without food or water at the top of a mountain pass.
Kristin Hopkins went off the road in Park County, Colorado, hitting trees and rolling down an embankment before landing upside down in a grove of trees.
She was seriously injured and dehydrated, but rescuers said she was conscious and coherent.
Under-sheriff Monte Gore from Park County Sheriff's Department explained to BBC Radio 5live how she was found.
Go to next video: Woman gets stuck between two walls