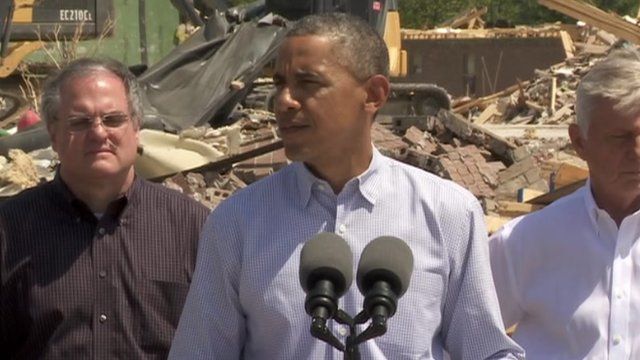 Video
Obama visits tornado-hit Arkansas community
President Barack Obama visited Vilonia, Arkansas, on Wednesday, where a deadly tornado flattened all but six homes in one neighbourhood.
The storm tore across the suburbs of Little Rock on 27 April, killing 15.
Mr Obama thanked residents for supporting each other during a difficult time, but said he wanted them to know "they're not doing this work alone".