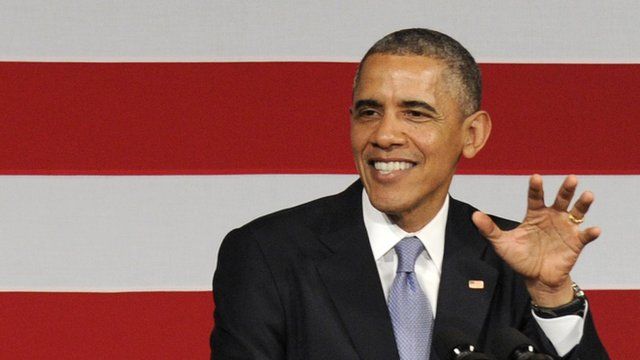 Video
President Obama jokes with heckler at fundraiser
US President Barack Obama has been interrupted by a heckler while speaking at a Democratic National Committee fundraiser in California.
Towards the end of his speech a man shouted "Freedom for Ethiopia. Freedom. Freedom for Ethiopia, sir!".
Mr Obama responded by saying he agreed with the man, but asked if they could talk about it later.
"You kind of screwed up my ending, but that's okay," he joked.
Go to next video: Obama: 'You will miss me when I am gone'