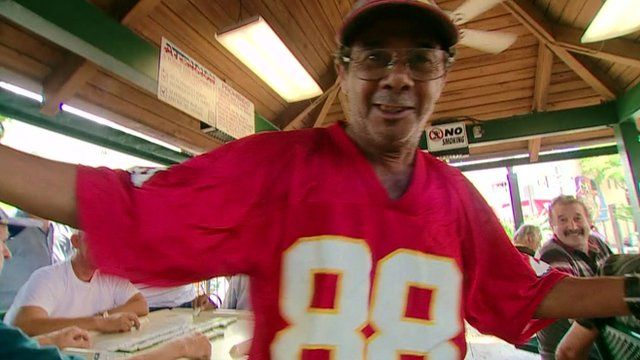 Video
End of the road for the US-Cuba trade embargo?
America's long-standing trade embargo with Cuba is facing calls to be eased from an unlikely source.
President Obama's administration has relaxed some of its provisions but there are growing calls to lift it completely.
In Miami, the Cuban American community has traditionally been a staunch supporter of the embargo, but some members are now calling for it to end.
Nick Bryant went to meet some of them.
Go to next video: Cuba trips change US hearts and minds